Vigilant Traffic Management can provide services for projects lasting one day or beyond one year. We have a complete range of traffic-related services including all the equipment you need to get the job done. Working with a range of clients from local councils to industry, Vigilant bring the experience needed to ensure safety and efficiency.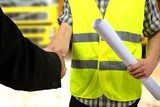 Planning
A traffic management plan is essential to help manage risks and communicate information regarding road control measures. We help by identifying all risks upfront and then work out the absolute best way to mitigate these risks. Our planning services can cater for a variety of traffic management needs. From single-lane closures to road closures and detours. Vigilant's traffic management plans (TMP) always ensure the safest way to protect all road users and eliminate hazards. It needs to start with the right plan and here at Vigilant we ensure planning, scheduling and equipment conform to industry best practice. All our plans are developed using the latest in traffic planning software from Invarion.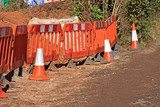 Equipment Hire
We have equipment for short or long term hire including:
Temporary Traffic signals
Road cones, bollards
Traffic management signs
Lighting Towers
Emergency signs
Pedestrian barriers
For pricing, availability or more information please call us today on 0458 588 030.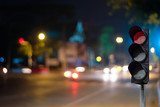 Traffic Management
We offer a complete traffic management, from initial traffic planning and traffic control services. All our staff are all fully qualified with all relevant tickets and training. From planning to implementation we take the safest and most cost effective approach. This is done by completing a full risk analysis and thorough review at planning stage. We also liaise with emergency services and provide a full range traffic control services to ensure that work can be carried out safely and efficiently.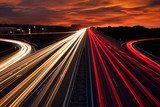 Emergency Response
Vigilant provides emergency response 24 hours a day / 7 days a week / 365 days a year. Our emergency response services include:
Fully equipped vehicles carrying extra fuel, water, battery jump starter, first aid, fire extinguishers, scene lighting & towing equipment
Equipped crews and vehicles
Emergency response signs and equipment
Crews can be dispatched quickly and work closely with other emergency services to return normal traffic flow.